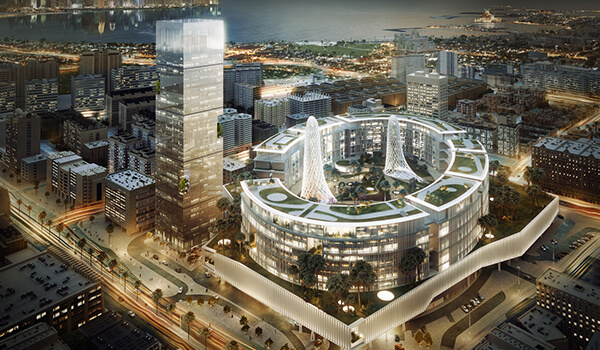 Doha Oasis
Doha Oasis is located in the heart of Doha, adjacent to Downtown Msheireb Phase 3. The Doha Oasis project comprise a 30 Storey 7 Star Hotel tower consisting of 130 Luxury suites, Substantial Relief Facilities and 245 luxury residential units.
It was our immense pleasure to work on this prestigious project. Maven has successfully played his part in completion of the project by complying with all the specification and technical issues.
Carbon filtration used in this project is for filtering the Air-conditioned Exhaust Air from Garbage room to be filtered and the Airconditioned air will be supplied to the car park after filtration.