Air Handling Unit
NOVAIR offers a complete and integrated range of machines for air treatment and ventilation in residential and industrial applications: fully customizable Air Handling Units, Modular Air Handling Units, Vertical Air Handling Units and Fan Coil Units.
In the residential sector NOVAIR products meet specific requirements such as quiet operation, precise control of humidity and temperature levels and the possibility of effectively meeting the work load of multi-user systems for large commercial and management areas. NOVAIR pays particular attention to the industrial and production sectors, making use of all the available resources to design operating units that ensure extreme reliability, for easy maintenance, durability and specific applications, above all in those sectors where control of air quality and the sterility and purity of the conditions (e.g. the chemical and pharmaceutical sectors) is fundamental for guaranteeing high production and quality standards.
THE GROUP
In G.I. INDUSTRIAL HOLDING, the NOVAIR brand represents the Ventilation Business Unit. G.I. INDUSTRIAL HOLDING S.p.A. offers a complete range of solutions for comfort and industrial cooling: air conditioning and air handling systems in commercial or industrial buildings, cooling systems of Data Processing Centres and industrial processes. G.I. INDUSTRIAL HOLDING has grown following the acquisition of historic companies operating for decades in the various applications of air conditioning and industrial cooling, and is in rapid international expansion.
Four historical brands form the Company's portfolio, each dedicated to a specific air conditioning sector: CLINT, KTK, MONTAIR and NOVAIR.
CTA-Customized Air Handling Units
CTA MODULAR - Quick Configuration Units
CTA VERTICAL - Compact Vertical Air Handling Units
CTA-Customized Air Handling Units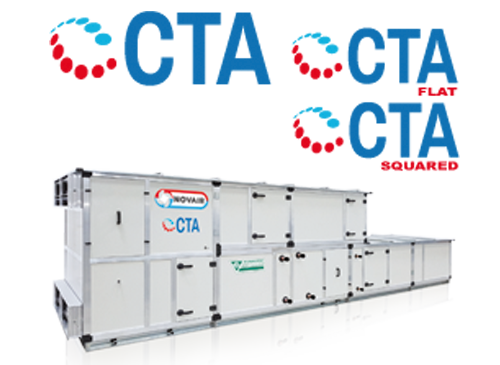 36 models fully customizable
Airflow: 1.000-112.000 m³/h (590-65.920 cfm)
Integrated Electronic Control also available
CTA FLAT - CTA SQUARED

23 models with reduced height
24 models with reduced width
Airflow: 1.100-143.000 m³/h (650-84.170 cfm)
Units with reduced height or width for special installation needs
Integrated Electronic Control also available
CTA MODULAR - Quick Configuration Units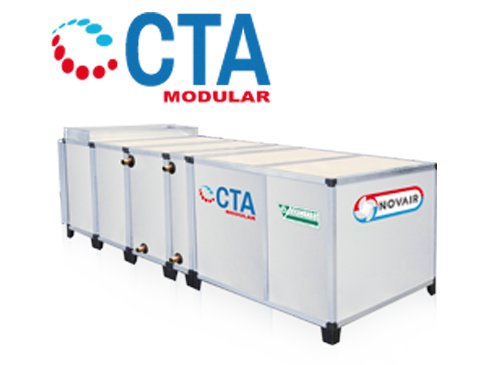 5 models with frontal sizes from 1.000 x 1.000 mm to 1.400 x 2.300 mm
Airflow: 4.500-28.000 m³/h (2.650-16.470 cfm)
A selection of the most common sections for quick configuration
Plug-Fans with Inverter.
CTA VERTICAL - Compact Vertical Air Handling Units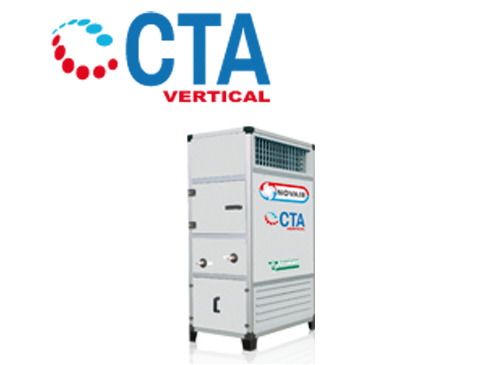 10 models
Airflow: 1.500-28.400 m³/h (880-16.720 cfm)
Floor installation with vertical development